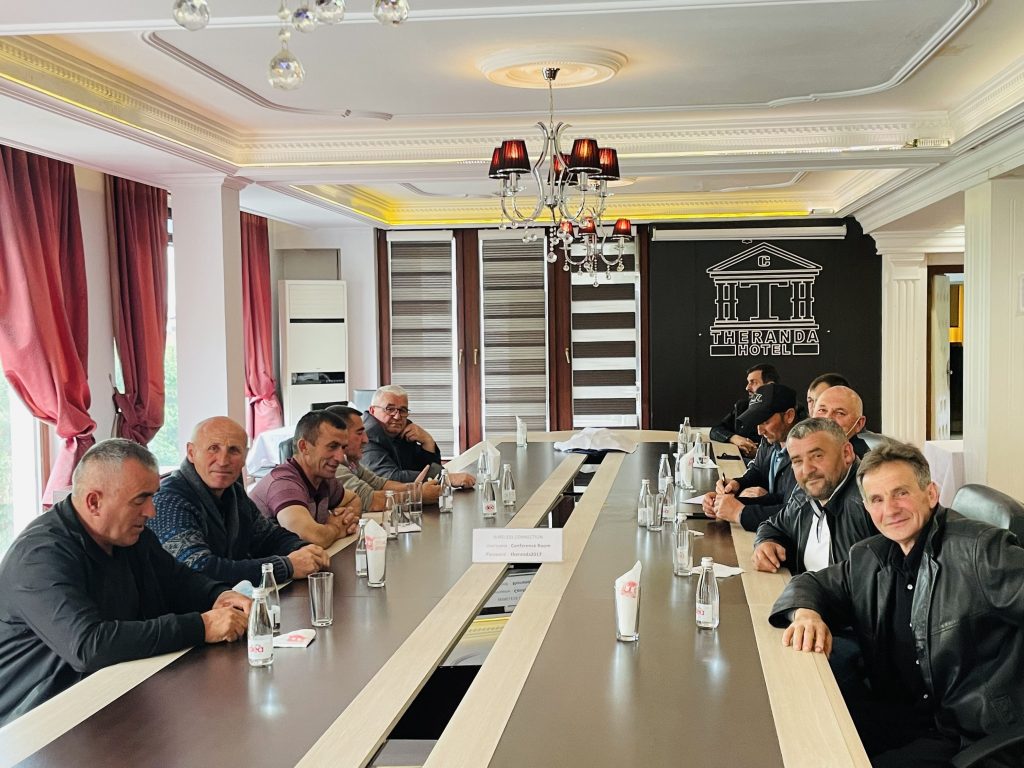 17 May 2021, Pristina
Kosovo Institute of Intellectual Property, with the support of the Embassy of France in Kosovo, has organized the next General Assembly of the Sharr Cheese Producers Association. This Meeting was held on May 17, 2021.
On this occasion, some very important topics for the Association and the Members of the Association were discussed.
Following the discussion, the General Assembly has decided:
To organize the first traditional Sharri Cheese Fair
The fair will be organized in two days;
The place of the fair shall be the City of Prizren;
The tentative dates are: 24 and 25 July 2021
For all other details the members of the Association will be notified in time.
This meeting was organized by the Sharr Cheese Producers Association, through the Kosovo Institute for Intellectual Property, supported by the French Embassy in Kosovo.
Present at this meeting were: Mrs. Cecilia Maronnier, from the French Embassy, Veli Hoti, Executive Director and Plorat Pervizaj from Kosovo Institute of Intellectual Property