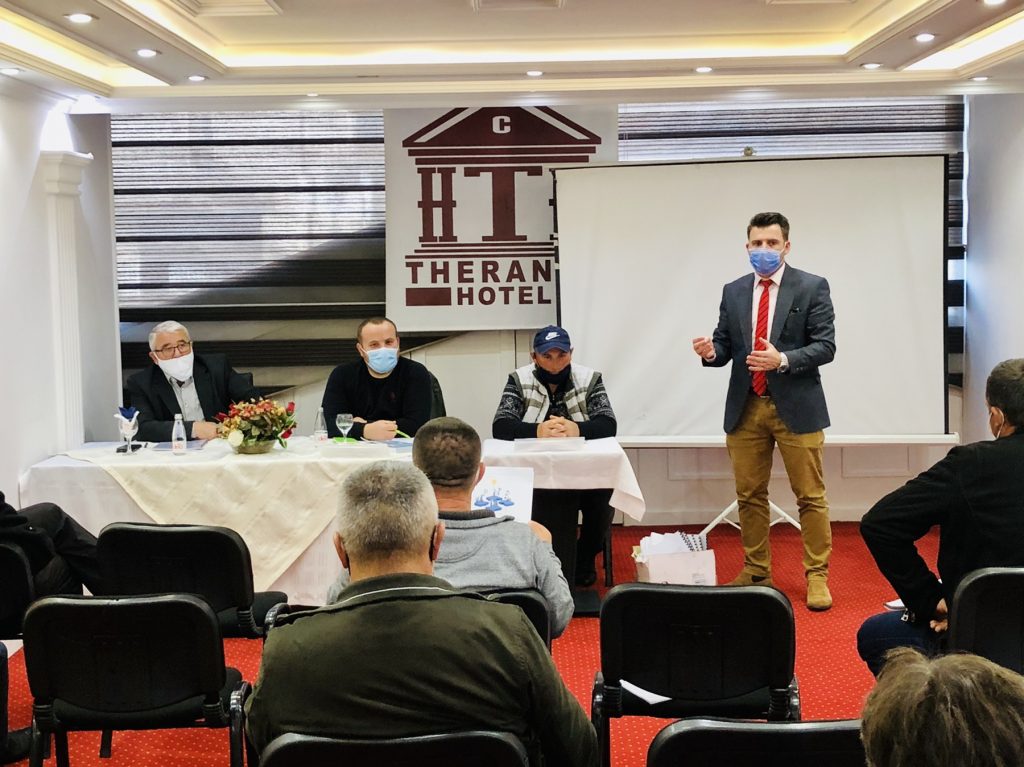 November 2020, Pristina
As part of the support from the French Embassy in Kosovo to strengthening the Geographical System in Kosovo, the Kosovo Institute of Intellectual Property has facilitated the Annual General Assembly Meeting of the Association of the Sharri Cheese Producers.
The General Assembly of the Sharr Cheese Producers Association was held in Prizren, on 29th of October 2020. The purpose of General Assembly Meeting was for the Members of the Assembly to be informed about the prepared draft of the Sharr Cheese Product Specifications as well as the entire application submitted for the Designation of the Origin of Sharr Cheese.
The discussion was followed by the impressions and the experience of the farmers during this year. Everyone agreed that the situation created by covid-19 has worsened the farmer's economy and this situation has also affected the households of all farmers who produce Sharr Cheese. Also, all farmers agreed and expressed that this year has been among the years that have produced large quantity of Sharri cheese. In terms of productivity the cattle have been very healthy and have produced very high quality and quantitative milk. But the lack of market has made it not as profitable as expected.
The meeting of the General Assembly of the Association was organized in accordance with the provisions of the law on Freedom of Association in Kosovo and the Statute of the Association of Sharr Cheese Producers.